Proceedings
The 2010 ELI Online Fall Focus Session, "Blended Learning: The 21st Century Learning Environment," engaged attendees in a two-day, in-depth exploration of the theme of Blended Learning through presentations, project rounds, discussion sessions, and virtual interaction.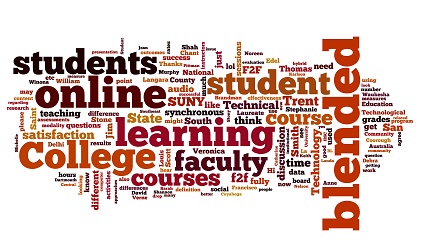 Resources
Resources from the Focus Session include presentation slides and PDF documents from keynote and plenary presentations as well as from project rounds. Project rounds featured a campus project, emerging technology, or campus initiative related to the focus session theme.
The session recordings of the focus session are now publicly available.
Background Resources
A collection of background resources on the theme of collaborative learning, including articles, videos, guides, and collections of links.
Activity and Discussion Guides
Twitter
Twitter tweets from conference participants, offering "quick-byte" resources, opinions, and summaries.
Page Last Updated: Friday, December 17, 2010